/ Info
Philanthropie Aktuell 01/2019: Cross-border learning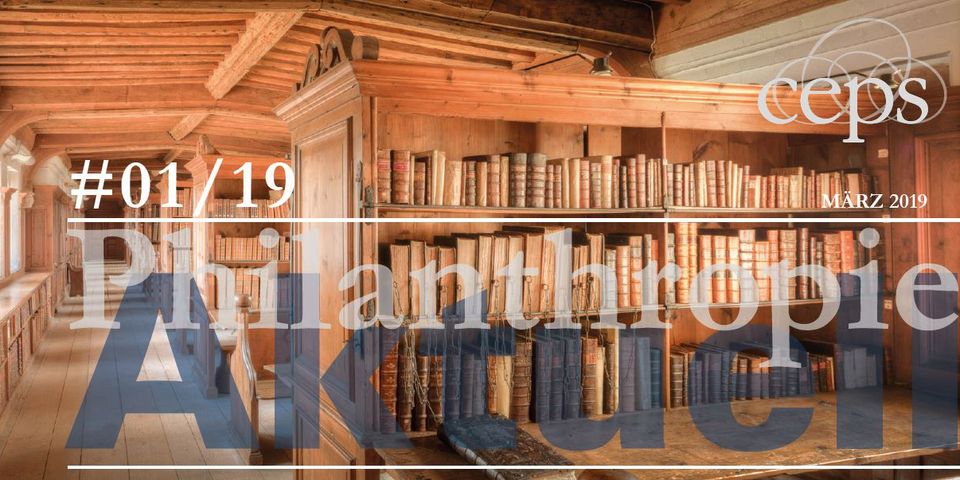 The challenges organizations and society as a whole are facing are manifold. In order to cope with such challenges, it is necessary to acquire new skills, to think beyond traditional structures and to learn from each other. The CEPS wants to contribute to this learning process. As Prof. Dr. Georg von Schnurbein explains in the lead article, our first Massive Open Online Course (MOOC) will start on April 1, 2019. The free online course «Entrepreneurship in Nonprofits» provides the necessary tools and knowledge to build a social enterprise or project. We can't await the launch of our MOOC and hope to welcome you to our online course starting in less than a week.
Our certificate course «Global Social Entrepreneurship» also shows what mutual, cross-border learning can look like. In the interview on page 3, two participants explain how they can learn from each other.
The topic of impact will also accompany us intensively in 2019. For example in our newly launched course «Wirkungsmanagement in NPO» (see page 4), but also as part of the first «Philanthropy am Morgen» this year, which will take place both in Basel and Zurich.