Towards global solutions
This CAS follows the idea of project-based learning. The participants get the opportunity to test and execute the contents of the course directly on real-time projects in social enterprises around the world. The CAS is designed for leaders of social initiatives and nonprofit organizations (NPOs) and enterprises that target global challenges of our society (e.g. child health, education, migration, etc.). The need for intercultural co-operation, innovative projects and new thinking demands for leaders who adapt quickly to new circumstances and are able to overcome cultural differences.
What you achieve
In this course, you learn and improve your skills as a leader of projects and initiatives. International academic and field experts provide you with profound knowledge on innovation management, social innovation, business development, global governance, and impact measurement.
In intense team collaboration, mentored by experts, you learn and understand how social initiatives are planned, managed and implemented in a developing or emerging country. This brings new perspectives and skills into your own organization, be it a nonprofit organization, a social business or a corporate CSR unit. The in-depth theoretical training is complemented by real-world deployment, offering you insights and experiences that you can never learn from a book.
This combination of theoretical education and concrete local engagement is a unique opportunity in education in social entrepreneurship on University level.
Target group
The course brings together participants with existing or emerging social business ideas from developing countries and participants from developed countries:
Pioneers are leaders of social initiatives from emerging and developing countries, working in the areas of health care or with children. Already selected are Pioneers from Bangladesh, Morocco, Tanzania, Egypt and Colombia. Meet the Pioneers
Explorers are experienced persons from developed countries working in nonprofits, foundations, or business corporations.
This certificate course is a deep dive into building a business and gave me full exposure to the management in a intercultural environment. And last but not least the program really creates a social return.

Albert Konrad, Kehrli & Zehnder
Module 1: Entrepreneurship for Nonprofits
online, flexible start – September 21, 2020
This module provides the theoretical basis for the social business project. You learn the interrelations between organizational theory, financing models, social entrepreneurship, innovation and impact measurement. All courses are online and can be attended globally.
Module 2: Business Development

University of Basel, September 21 – 24, 2020 (4 days)
Presentation of the business models of the "Pioneers", design thinking and business model canvas, innovation management and behavioral economics.
Module 3: Remote Coaching & Capacity Building
Remote & University of Basel, November 12 – 13, 2020 (2 days)
Combination of guided project preparation and classroom work in Basel on business coaching and leadership, as preparation for the on-site module for the "Explorers". Online integration of "Pioneers".
Module 4: On-site Implementation
February 2021 (5-7 days)
The project teams join the social initiatives of the "Pioneers" in their country, realization of planned project, teams supported by local coaches.
Module 5: Evaluation
University of Basel, April 19 – 20, 2021 (2 days)
First evaluation of project development and lessons learnt for the "Explorers". Online integration of "Pioneers".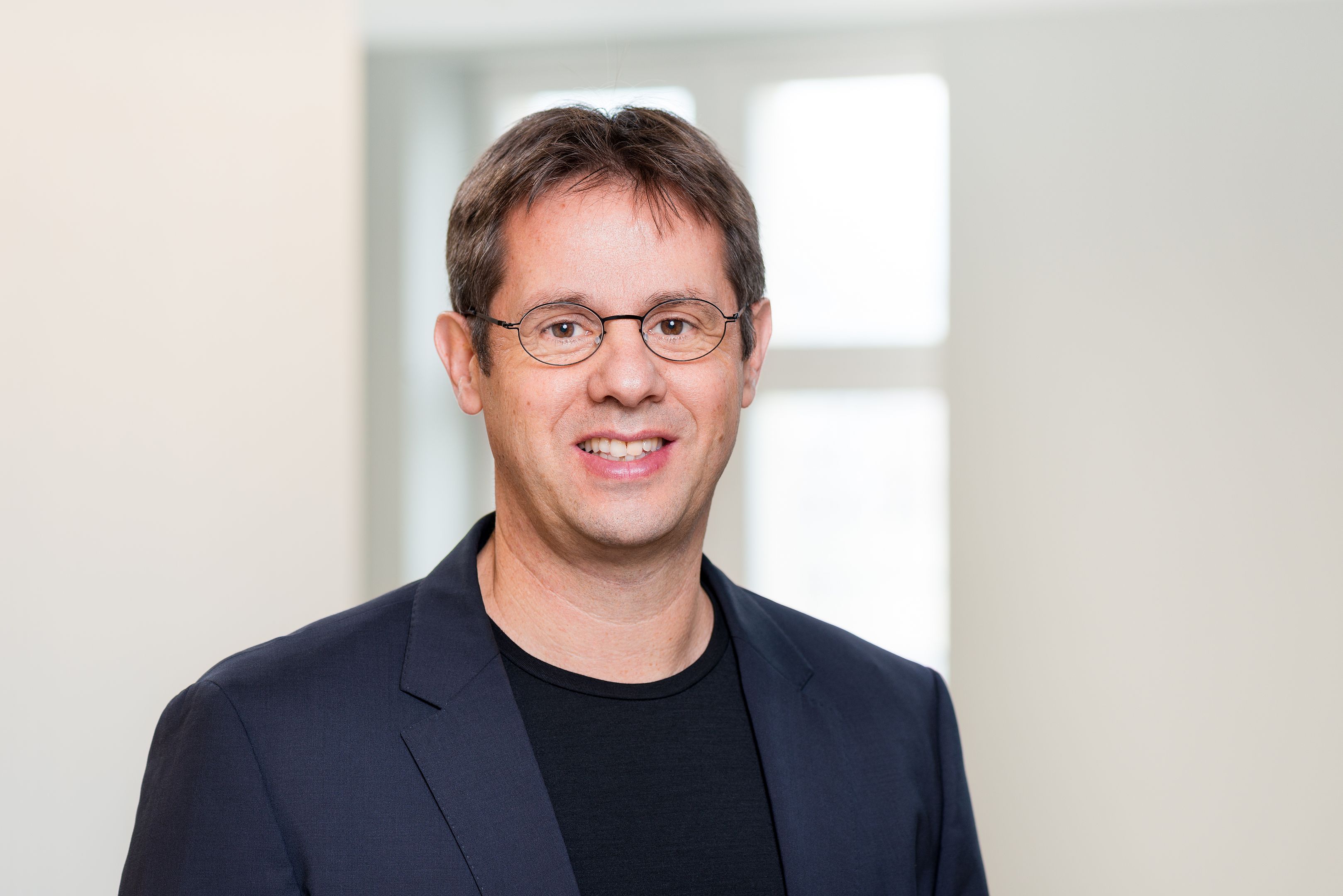 Robert Schmuki
Head Executive Education & Knowledge Transfer
Steinengraben 22
4051 Basel
Switzerland
Tel: 061 207 56 26