/ Research
Swiss Foundation Sector: Uniquely Diverse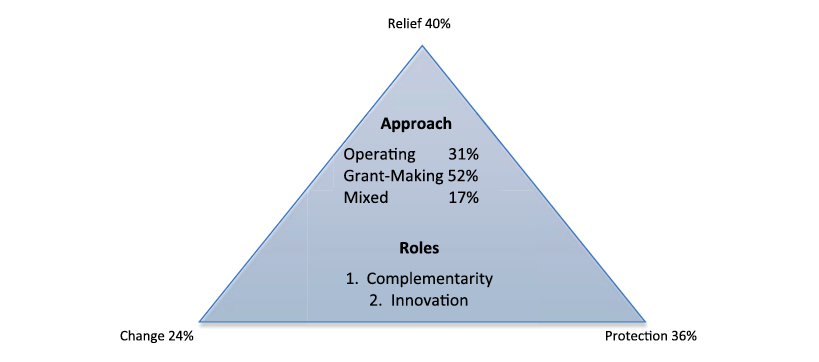 How has the Swiss foundation sector developed historically? In which areas are foundations active in Switzerland? And how does the Swiss foundation sector compare to its counterparts in Germany and the USA? CEPS Director Prof. Dr. Georg von Schnurbein and Marybel Perez, former researcher at CEPS, deal with such questions in their article «Foundations in Switzerland: Between the American and the German Cases».
The authors show that the Swiss foundation landscape is unique both in terms of its spatial density and its fields of activity. It also become apparent that, despite socio-economic changes in Switzerland, the sector can still be attributed in principle to the liberal model.
The latest publication in «American Behavioral Scientist» is the first CEPS article in a scientific journal to draw on the CEPS foundation database. This enables the two authors to show where the Swiss foundation sector currently stands with regard to its historical development and in relation to the foundation sectors in Germany and the USA.