/ Research, Info
Commemorating Prof. Jeffrey L. Brudney (1950-2021)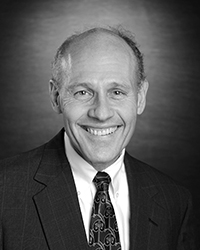 It is with great sadness that we have had to learn of the death of Prof. Jeffrey L. Brudney. He passed away on April 4th 2021 surrounded by his family in Wilmington, North Carolina, after a short and serious illness.
Jeff Brudney supported scholarly work at the CEPS as an Affiliate Professor from 2016 on. His annual visits to our Institute are unforgettable. In countless 1-on-1 conversations, he quietly left his mark on many research projects. The CEPS also worked with Jeff Brudney in international cooperation projects such as on «Episodic Volunteering».
With Jeff, the NPO research world loses one of the most distinguished and recognized scholars in the field worldwide. He contributed significantly to the understanding of topics such as co-creation and volunteering in over 180 peer-reviewed articles, countless book chapters, and 7 books, and established these terms in the broader research field of «public administration». With over 11,000 citations, his work has influenced many other researchers. In 2015, he was honored for his research by the Association for Research on Nonprofit Organizations and Voluntary Action (ARNOVA) with its highest award, the «Award for Distinguished Achievement and Leadership in Nonprofit and Voluntary Action Research» (formerly the «Award for Distinguished Lifetime Achievement»).
Far more than by these sheer numbers, Jeff impressed with his open and warm-hearted character. With great dedication he supported young researchers, for example as a faculty member at the PhD seminar of the ERNOP conference in Basel 2019. He read through manuscripts overnight and returned them the next day completed with many comments, not without putting a praising conclusion at the end. His comments were always constructive and encouraging. He never seemed to run out of questions, whether on scientific topics or on country and culture. Jeff was an exceptional personality, with a distinct sense of humor, great intellect, and infinite kindness.
Our thoughts are with his wife Nancy, his children and grandchildren.