/ Info
Philanthropie Aktuell June 2021: Changes in the Understanding of Foundations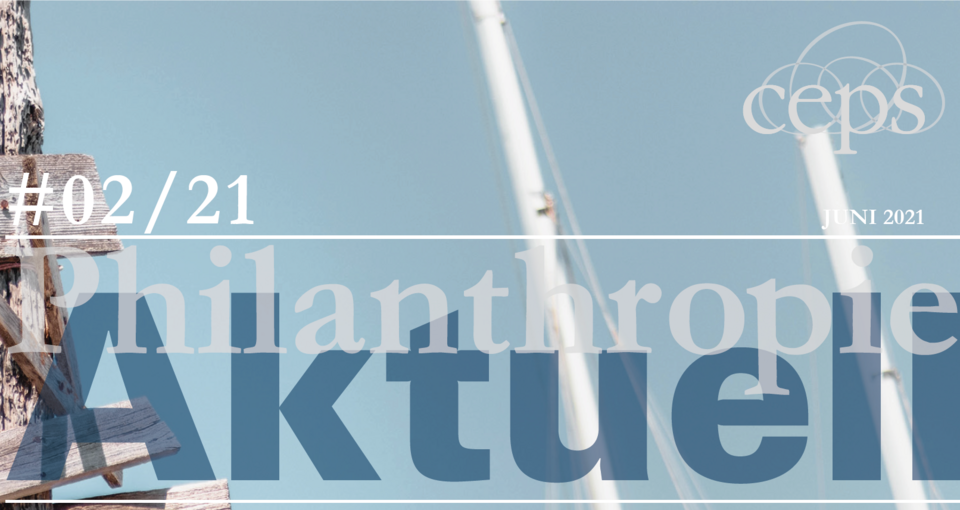 The public image of foundations often does not reflect actual developments in the foundation sector. The recently published "Stiftungsreport 2021" shows that the foundation sector is young and dynamic. The lifespan of foundations is decreasing, which is partly due to a changed understanding of the founder's role. Dr. Lukas von Orelli, President of SwissFoundations, discusses these and other developments in the lead article of the latest issue of Philanthropie Aktuell. In particular, he sees the Corona pandemic as a catalyst for development and explains the paradigm shift from foundations as charities to "impact enterprises".
These changes also have an impact on what it means to lead a foundation. The demands for the management are becoming greater. Therefore, it is helpful to be able to orient oneself to certain principles. In his article, Dr. Philipp Egger presents the new edition of the Swiss Foundation Code, which supplements the legal framework with 28 recommendations.
In the interview on page 3, Dr. Christina Ruggli-Wüest gives us her assessment of the development of the foundation sector. She was involved in the sector for many years at the BVG- and Foundation Supervisory Authority of both Basel. She explains that the foundation supervisory authority must act transparently in order to promote constructive cooperation with foundations.
We wish you a pleasant read.
Read Philanthropie Aktuell June 2021