/ Info
Philanthropie Aktuell September 2021: Experimentation at CEPS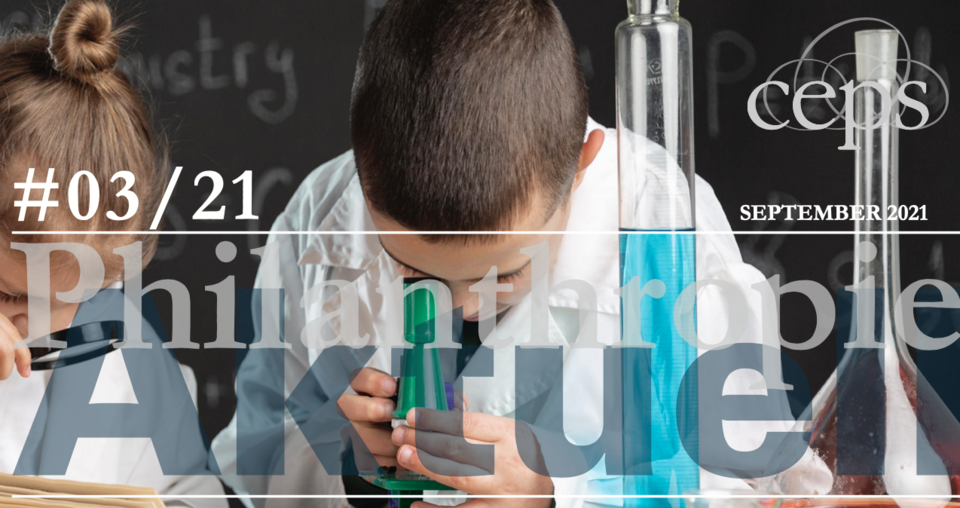 Various methods are used in research at the CEPS. In this issue of Philanthropie Aktuell we take a closer look at one of them: experiments. In the lead article, two long-standing CEPS researchers explain their research projects, which are largely based on the experimental method.
In the interview on page 3 we look at research outside the CEPS. Prof. Dr. Karin Kreutzer, Chair of Social Business and Director of the Impact Institute at the EBS University of Economics and Law, gives us personal insights into her research in the field of "social enterprises". We are happy to announce that Prof. Kreutzer is now also a member of the Advisory Board of the CEPS!
We wish you a pleasant read.